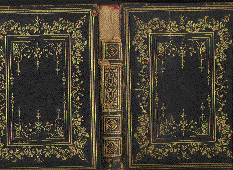 Contains engravings of scenes from the Bible.
Cover is worn but contains gold paint
Binding is intact.
Pages have normal aging with some freckling.
Gold paint on page edges,
Don't know but gold paint may be real.
A fairly rare book from an accomplished and
rare female author for the time period.